---
Y&R: Cameron Goes in for the Kill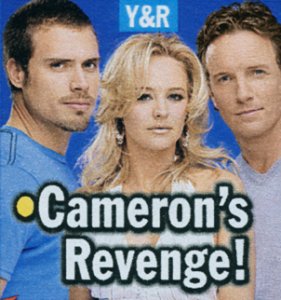 Sharon realizes just how calculating Cameron Kirsten can be this week on The Young and the Restless when he offers Nick the cOO job at the company.
"Cameron operates under 'Keep your friends close and ydour enemies closer,'" explains Linden ashby (Cameron). "If he's got Nick close to him, he can ship him off to Denver and Sharon will be left in Genoa City alone. It'll all play into Cameron's plan. The story is unraveling. It's like an onion - you have one layer and then you get to another layer and then you get to another layer and we see how in-depth this whole thing is and how complicated it is. Who know what? And who doesn't know what? Cameron is probably the only guy who holds all the cards."
Ashby can't say much more about the storyline - or even if Nick accepts the job offer - but he does confide that he's still not on-contract. "It's a mutual decision," he shrugs. "Last month I went and did a film. I've got another film that I'm looking at in June, but then I've got to talk to The Young and the Restless, because if they're writing for me then I'm going to stay.
They're my priority. I have no idea what Jack [Smith, executive producer/co-head writer] is cooking up, but I guarantee it's good. I was telling someone the other day: 'It all comes out of his mind, and he could dprobably use therapy - but I pray he never gets it!'"