---
Is Sharon In Danger?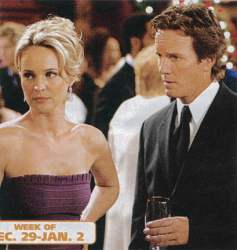 A terrified Sharon finds herself completely at the mercy of Cameron's diabolical intentions.
Victor's unexpected encounter with Brad and Ashley leads to more tragic consequences.
The Winters clan is thrilled to be home after their eventful wedding trip to Japan. But the unwelcome arrival of Kevin at their door brings them back to a chilling reality!
Jack and Phyllis share a rare moment of peace and tranquility on New Year's Eve.