---
Meet Y&R's New "S.O.B"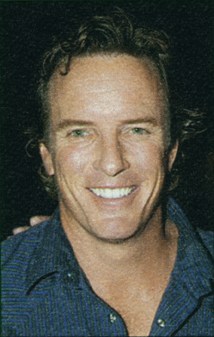 Linden Ashby (ex-Coop, MP; ex-Curtis, LOVING, r.) may be the new guy as he arrives in Y&R's Genoa City as mystery man Camereron - but he ain't a nice guy.
"Cameron is very wealthy from the tech industry," previews Ashby. "On the surface, everything is picture-perfect. But scratch that surface and it's not pretty. This guy has a pitch-black side."
And speaking of the dark side, Ashby mentions that real-life connections to Susan Walters (Diane) - she's his wife - didn't land him this gig, though it was a nice coincidence that he was there during casting. "I came to the studio one day to hang out with Susan and I was sitting in the booth ... they were casting this part of a sick son-of-a-bitch and they thought of me," he laughs, "I was flattered."
He has a few ultierior motives for accepting the role, too; "Part of my doing this is I get to work with Susan," he smiles. "I don't know if we'll have scenes together, but this is a safe, fun place to come into." But it's not permanent, just for a storyarc, he stresses, adding, "It's really satisfying [to come back to daytime], but it's also terrifying because of the pace."
Look for Cameron to have ties to Sharon, whom he met in Denver. The actor teases, "It's a case of 'Things to Do In Denver When You're Running From The Newsmans,' " he chuckles.
Ashby first airs on November 21.