---
Y&R Gets a Real-Life Couple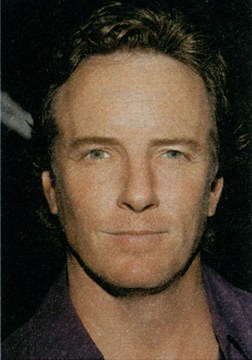 Will they share a dressing room? Linden Ashby (ex-Coop, MP; ex-Curtis, LOVING, r.), the real-life husband of Susan Walters (Diane, Y&R; ex-Christine/Tiffany, MP; ex-Lorna, LOVING) will join Y&R as Cameron, a mystery man.
"Though we cannot confirm the length of his stay, he will be around for the foreseeable future," states a spaokesperson.
It's not the first time the husband-and-wife duo has acted on the same show: They were cousins on LOVING and had a little interaction on MP, among others. Joked Walters in 2000, "He gets a job, and then I beg my way onto it," and Ashby shot back, "Or vice-versa!"
But the real advantage, he noted, is that, "There's a familiarity and comfort [in working together]." No word on whether the pair will be nosing into one another's business yet.
Ashby begins airing in mid-November.