---
Mystery Man
Meet Melrose's Mysterious New Character, Doctor Brett Cooper...
By Shane Sutton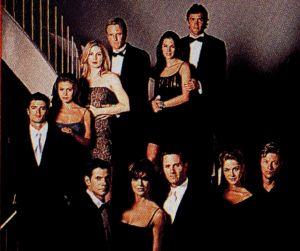 Melrose Place's new hunk, Linden Ashby (right), doesn't have any ambition to get hot and heavy with his beautiful co-stars. "My wife is beautiful too," he says. He's happily married to actress Susan Walters with two daughters - Gracie and Savannah. Even if he was tempted to stray in the direction of a Melrose vixen, his wife recently was on set to temper him.
"Susan has just finished eight episodes on the show," he says. "She plays someone that Kyle (Rob Estes) was involved with in the Gulf War period." "We had only one scene together... but we got to hang out together during down time, which was really great."
Linden says Melrose Place is like an oasis of calm amid a chaotic family life. "Thomas Calabro (Michael) and I are good friends and it is a good and easy place to work - once you get through you initiation period with the boys," he says. "It's a bit like dogs marking their territory when you first arrive."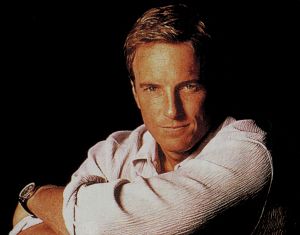 Linden had no teething problems with series creator Aaron Spelling, who he considers a uniquely grounded man in a cut-throat industry. "He treats his actors really well."
So what does Aaron have in store for Linden's character, the mysterious Dr. Brett "Coop" Cooper (ex-husband of fellow newcomer Lexi Sterling, played by Savannah start, Jamie Luner)? "I'm here to give Michael a hard time, and then Megan (Kelly Rutherford) and I get involved," Linden says. "Then there's the Kimberley connection... but you'll find out what that's all about."