---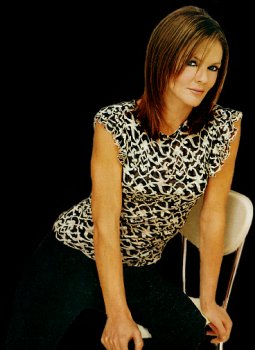 Nothing in Diane's world is black-and-white to Susan Walters
Grey Matters
Karre Jacobs
As much as any viewer of THE YOUNG & THE RESTLESS may thrill to the exploits of troublemaking Diane Jenkins, so does her portrayer, Susan Walters. Naturally, she's psyched about the recent turn of events that has found her Genoa City counterpart offering a shoulder to cry on - and a wad of cash - to her former lover, Jack Abbott. "To be able to tell him 'I have money that can save your company' is a coup," Walters says, chuckling over what Lady Rockefeller would insist are her good intentions. "C'mon, folks, eventually the offer will create more strings, more ties - none that anyone can see, but they're there. It's really a smart move on her part, Jack will feel indebted."
What's more, Diane can show up her rival, Mrs. Abbott. "she has the opportunity to display the empathy Jack may not be getting from Phyllis," Walters adds archly.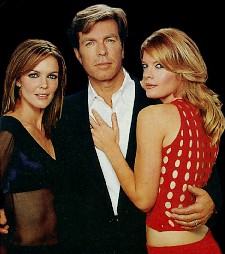 The Y&R vixen is looking forward to coming between her old flame and his new wife.
Big Jack Attack
As Diane prepares to punch the clock in Jabot's corporate headquarters, the actress is thrilled to see her get out of the hotel suite. "I love the idea of Diane working; I like playing a character who has a job and a purpose in life. Plus, she might meet an interesting man!"
Then again, she may already know one very well. His name? Jack. "She does love Jack, even after what he did to her," Walters asserts. "I think in making that decision for how I play my character, I create a richer story." Mind you that doesn't necessarily mean a longer story. "This marriage would only be temporary," she sighs. "Jack wants what he can't tame, and Diane wants what she can't have."
How I Spent My Summer Vacation
While Diane chilled out on the backburner this summer, Walters took advantage of the downtime to vacation with daughters Savannah and Grace. "We went to Jacksonville and Georgia to see grandparents. We rode and hiked and camped and fished. It has been so great."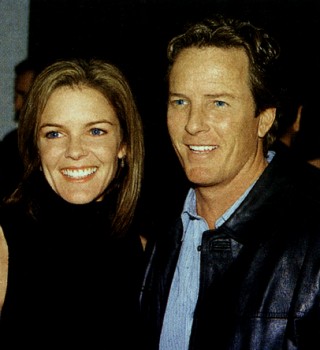 Walters spent part of her summer apart from her husband - and boy, did she miss her man!
Hubby Linden Ashby - whom Walters met when they were cast as cousins Curtis and Lorna on LOVING in the '80s - would have love to have joined his ladies, but he was in South Africa filming The Company You Keep with Corbin Bersen, a Y&R newbie as Todd. "That means I don't have anyone to run my lines with," Walters says in mock protest. "He's so good!"
To keep in touch with her better half, Walters relied on E-mail. "I gave him the complete rundown on my whole day, telling him everything, with all the details," she relates, "and Linden would write that the movie was going well and that he'd see us soon. Ugh!"
In the Center Ring...
Soon, Walters will be branching out herself, guesting on the new HBO series CARNIVALE. "It was just a small part, a very odd character, but it made me realize that I really do like that medium. If your characters is crying, it's neat because it's your turn to have the camera. It doesn't cut to the person you're acting with," she says, adding with a laugh. "It's all about you!"
Regardless of how much she enjoyed her extracurricular, Walters remains delighted to hit her Y&R scripts. "Guest sports are great, but I'm happy playing Diane, and I'm looking forward to her story in the coming weeks and months," she states. "It should be interesting!"
FYI
Hometown:
Atlanta, GA
Words to live by:
"Diane has learned her lesson in letting her drive for someone, or her fantasy of being with someone, outweigh her logic. She demonstrated that in her conversations with Isabella, in trying to make her see what a mistake that is."
New York state of mind:
"I love the city and all that is offers culturally, and I miss the change of seasons," the former Manhattanite says, "but I don't miss the winters."
Isn't it romantic?
"My definition of romance is a man with whom I'm comfortable, but whom I'm very attracted to. It's a combination of feeling safe and respected, but also very excited."