---
Soaps' HOTTEST Newcomers
Some actors make such a splash when they hit the small screen that we have to sit up and take notice. Get the inside scoop on 11 of daytime and prime-time's freshest faces!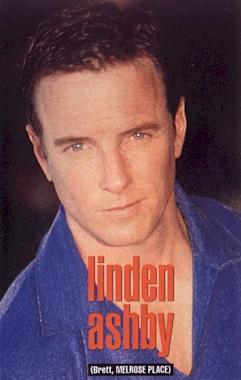 Do you cry easily? "I cry, sure. And nothing - nothing - gets to me more than seeing kids sick or in pain or dying. That destroys me."
What surprises people about you? "That I'm into martial arts. But what really surprises them is that I'm real funny and have a raunchy sense of humor."
What are your best and worst traits? "My best is that I always do what I say I'm going to do. The worst? Ah, it's my limited patience. I also have a short fuse."
What is your ideal dream date? "Surfing perfect waves as Susan [Walters, my wife] looks on lovingly. Then we have a very romantic dinner. It's a dream because Susan wouldn't be sitting there watching me surf!"
Is there a famous person you're dying to meet? "No, but I'd love to have a crystal ball and find someone who is going to be famous and meet them before they're known, then see how they've changed."
What cool celebrity have you met? "Ringo Starr. It was like watching the Red Sea part, he is that popular. I've also met George Harrison, so I've met two of the [three surviving] Beatles."
Who would you love to work with? "Peter Weir [director of Witness, Dead Poets Society] - he does the best movies and doesn't pander to the audience."
---
Just the Facts
Birthday:

May 23

Fave Snack:

"Gummi Bears. Oh, and cigarettes and beer. Actually, they go together very well."

The Naked Truth:

"I wear nothing to bed. It makes it a little dicey during an earthquake when you have to run out naked, but I can't sleep with clothes on."

Fave Flick:

"Caddyshack." I've seen it 40 times. What can I say? I have lowbrow tastes."

Must-See TV:

"THE WILD, WILD WEST. James West had the coolest gadgets."

Sound of Music:

"I love Bob Marley."