---
News Update
Losing Her Job Was Good For MP's Jamie Luner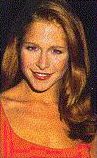 Jamie Luner was fired on her birthday.
MELROSE PLACE's newest vixen, Jamie Luner, says she learned that she had lost her previous job (playing Peyton on SAVANNAH) on her birthday. But it actually turned out to be a great present. Aaron Spelling, producer of the failed WB drama, then offered Luner the juicy role of Lexi Sterling on MP. "The cancellation was a blessing in disguise," the actress told a Fort Lauderdale newspaper. "As Lexi, Luner will be seeking revenge against her ex-husband Dr. Cooper - played by LOVING alum Linden Ashby - for dumping her after she put him through medical school.
---
How Linden Ashby Became a MELROSE PLACE Regular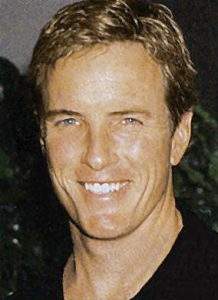 Ashby unintentionally drove a hard bargain!
It's no surprise that someone vacationing in Costa Rica would tend to be laid back. But MELROSE PLACE's newest resident, Linden Ashby (Dr. Brett "Coop" Cooper), says his mellow demeanor - when he learned about his new job - was accidental. When he received a call with an offer to do 10 episodes of the primetime soap, he said the phone connection was so bad, that he'd deal with it when he returned to the United States. When the producers didn't get an immediate response, they figured the actor was playing hardball and came back with a better offer. Now the LOVING alum is signed on with the Spelling show for a couple of years!!