---
Love Stories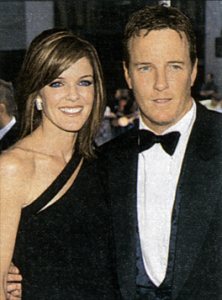 Get an up-close-and-personal peek at the relationships of 10 real-life soap couples. Find out which soap hero likes to do the laundry; which actress is still smarting over what her hubby said about her in "Roundup" and how one former daytime actor likes to, um, mark his territory.
Young and Restless
Susan Walters (Diane)
Significant Other: Linden ashby (ex-Coop, MELROSE PLACE; ex-Curtis, LOVING), whom she wed in 1986.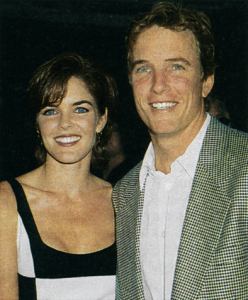 Romance Rap
What would people be surprised to know about Linden? "That he's a pilot. He can fly his own plane. I was going to say that he's extremely well-read, but if you knew him, you'd get that. He's very intelligent."
What is your mate's most amusing quirk? "He likes to pee outdoors. Every time we go on a horseback ride, he has to get off and mark his territory on the ranch. That cracks me up. I'm going to be divorced after this article [laughs]."
Who does more household work? "On days that I work, he gets the girls up, gets them off to school, the whole nine yards. If I work in the afternoon, he does the homework and the projects, but for the most part, I take the initiative for what happens in the household."
Does he follow through when assigned chores? "It depends on how and when I ask him. If I'm in a teddy... I think I'm going to try that, actually [laughs]. If I do it in a way that I sound like his mother, it ain't going to happen. If I'm like, 'Could yo please?...' then he does it."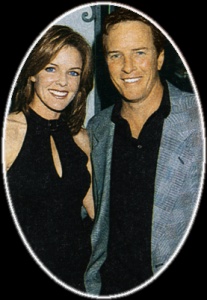 What does he do that annoys you? "He forgets things. He gets distracted and doesn't stay on task."
What's been your most memorable holdiay together? "When we started going out and I came home at Thanksgiving and I told my parents that I met the guy I'm going to marry. We had been going out a month. That was pretty memorable!"
What's the most romantic thing he has ever done? "He bought me a new ring for our 10th anniversary and asked me to marry him again. He did it very spontaneously. He was in the kitchen, the kids were around, and the dogs, and he got on his knee and asked me to marry him. He's very much a romantic, in a spontaneous kind of way."