---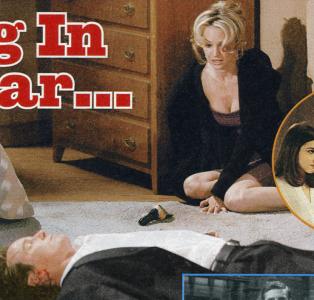 Reeling In The Year...
New Year's isn't all about noisemakers and "Auld Lang Syne." On soaps, the new year often ushers in new storylines, elaborate parties and life-changing events.
Out With The Old... Sharon (Sharon Case, Y&R) rang in 2004 by knocking former lover Cameron (Linden Ashby) over the head with a champagne bottle. This kicked off a traumatic storyline that ended with Cameron being sent to jail and Sharon reconciling with husband Nick.