---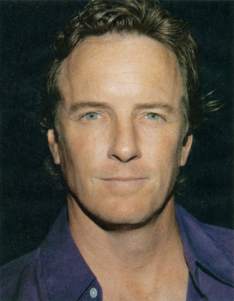 Beware of Cameron
By Elaine Loring
"I'm having a much better time being alive," laughs Linden Ashby, who plays creepy Cameron Kirsten on The Young and the Restless. For weeks, viewers thought they were watching a reenactment of the 1989 movie comedy Weekend at Bernie's, "Because suddenly I was popping up dead all over the place," Ashby says with a laugh.
Now that we know the body Sharon spotted in the sewer was really that of Frank Barritt, biological father of her daughter, Cassie, expect bad times for Genoa City's most troubled beauty. Naturally, that means more tears for actress Sharon Case (Sharon). "She can cry like a faucet," Ashby jokes.
As for what happens next, Ashby explains, "Her husband, Nicholas, accepted my offer ot work for me and he has this plan of revenge. But who do you think is gonna win this battle?" he teases, "I wouldn't put my money on Nick."
Ashby also notes, "Nick figures he can outsmart me and things get bad for the two of them. But maybe I'll work out a 'deal' with Sharon. All things are negotiable," he says slyly.
Though there's nothing better than a front burner storyline, Ashby admits the charactyer can get under his skin. "At the end of the day," he says, "I step back and think, 'God, I just hate this guy! I hate him! He is a despicable piece of work."
Every now and then, the actor finds he can't shake the character when he gets home to his real life wife, Young and the Restless castmate Susan Walters (Dian Jenkins). That's when she gives him a reality check. "Susan will say, 'You're not Cameron! Stop talking to me like that'" he says with a chuckle.
The producers knew Ashby through his connection to Walters. He modestly says, "Susan paved the way. I just stepped in and got lucky. And I finally got a good-looking girl in my dressing room!"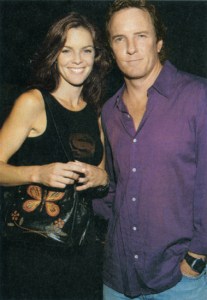 They have two daughters, Grace, 13 and Savannah, 11, and own three horses at their Hidden Hills home, west of Los Angeles. Doing the sopa and back-to-back movies leaves little time to ride. Ashby's had roles in the mountain climbing action movie Sub Zero, the art film Shrink Rap, (a favourite on the festival circuit) and is currently shooting Wild Things 3. "You've got to make hay while the sun shines," Ashby comments.
Predicting the future of his television characer, Ashby hints, "The story ramps up. I don't know that I'd want to be Grace Turner right now, [Cameron's misguided partner]. I can't imagine things are going to end well for Cameron. For the time being, I'll be breaking hearts in Genoa City."